Click to enlarge

Last update: 12/14/17 19:54:40
Account: Artist Quota

Location: AMERICA NORTH: USA: Vermont (VT)
Signed up: 29 Jun 2010 09:13 AM
Members: Nastee & DJ A.dog
Genre: Hip-Hop
Influences:
Website: http://www.4wordproductions.org

Biography
Burlington, VT

4word Productions is the future vision thru an audio/visual creative experience. It's founders, DJ A.dog and Nastee, collectively have over 20 years invested into the hip hop game. As we move forward into this new era of entertainment all genres and all mediums are starting to blend together, which in turn brings this new vision.

From humble beginnings in the golden era of hip hop, A.dog and Nastee started as DJs and through time have built a creative empire of music and art.

NASTEE
Nastee began his career in music as a DJ in the golden age of hip hop, spinnin' for Harmony of Boogie Down Productions. He quickly branched out into engineering and producing, working with different labels such as Atlantic and Elektra as well super producers, Bobby Konders and Dante Ross. In the mid nineties Nastee began working at The Cutting Room Studios (NYC) as head engineer, which led to him working with the who's who of NYC hip hop. His first platinum plaque came when he recorded and mixed "Deja Vu (Uptown Baby)" for Lord Tariq & Peter Gunz. He scored another platinum plaque a year later with Mobb Deep, recording and mixing "Quiet Storm" from the album "Murda Muzik". At this point Nastee was working with all the top artists on a consistent basis including Big Pun, Busta Rhymes, dead prez and N.O.R.E. He also scored a platinum plaque for his mix work behind the boards with Just Blaze on "The Kings Back" from T.I.'s "King" album . In the midst of all of this Nastee had also embraced the mic which soon led to his departure from NYC to pursue his own independent grind. He traveled from NY to New England Djing and performing on a grass roots level. This brought him to VT where he quickly built a strong bond with Burlington, Vermont's top DJ, A.dog, with who he would eventually form VT Union and 4word Productions.

DJ A.DOG
DJ A.dog started out DJing in his home state of Vermont. Thru drive, dedication and plenty of promotional performances, he became Burton Snowboards' resident DJ and was thrust into the entertainment world via trade shows and action sports. In 2001 A.dog earned URB Magazine's "Hip Hop Mixtape of The Year" award which led him to The Winter Music Conference (WMC) spinning alongside DJ A-Trak, DJ Craze and Q Bert. Around this time he made his mark in Burlington Vermont working with Dave Grippo's GFB, VT Legendary Eye Oh You and locking down DJ residencies that are still packin'em in 2010. In 2006 A.dog in partnership with Nastee and a few other local DJs and MCs, formed a collective called VT Union. VT Union made a huge splash on the local Burlington scene organizing and performing shows with Method Man, Raekwon, Clipse, Busta Rhymes, Bone Thugs, Boot Camp Click and many others. In 2008 A.dog went on Bacardi's "LIVE" Tour opening up for Mix Master Mike.

After putting years of work into their craft, A.dog and Nastee are focusing on the future. 4word Productions is the start of that vision... Its A 4word Movement!!!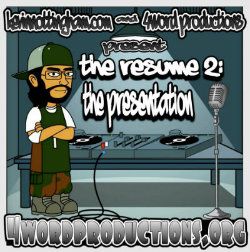 "THE RESUME 2"
(the compilation)
by NASTEE ft. VARIOUS ARTISTS
Free Download Link:
http://bit.ly/ZMhCAP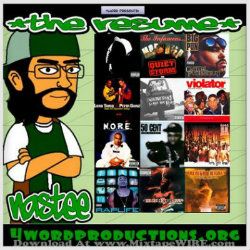 "THE RESUME"
(the compilation)
by NASTEE
Free Download Link:
http://bit.ly/Hxurnr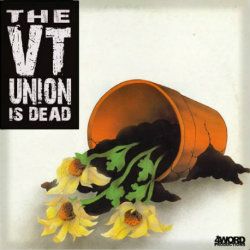 "THE VT UNION IS DEAD"
(the album)
by VT UNION
Free Download Link:
http://bit.ly/WppoQy




"THE RETURN
(the compilation)
by VT UNION
Free Download Link:
http://bit.ly/12z2DJx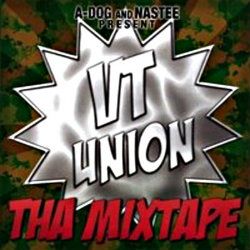 "THA MIXTAPE"
(the compilation)
by VT UNION
Free Download Link:
http://bit.ly/WnCxWt
You guys are a great representation of Vermont Hip Hop
thanks for that, keep it up
Would you like to review?
Join
newenglandhiphop.com
for a free account, or
Login
if you are already a member.
Current Friends (0)
You do not have any Friends.