By admin
29 Mar 2014 02:48 PM
Tag: Blog
STATIK SELEKTAH's RELEASES & VIDEOS
Statik Selektah's catalog of releases with accompanying videos.
By admin
27 Aug 2013 01:49 PM
Tag: Blog
CONCEPTS HOSTS BIG SEAN "HALL OF FAME" IN-STORE
Concepts, located in Harvard Square (Cambridge, MA) will host Big Sean's "Hall of Fame" In-store Block Party on Wednesday, August 28th. Patrons will have a special opportunity to meet one of today's hottest hip-hop artists by coming into Concepts and purchasing Big Sean's sophomore album "Hall of Fame" between 10am and 4pm on Wednesday. The first 300 people to purchase the album and wait in line will have a special meet-and-greet with the Detroit emcee, get their album autographed and have their photo taken with him.

Big Sean's recording label Def Jam will also have their street team present to hand out posters, t-shirts, CDs and other items throughout the day and there will also be an ice cream truck and food vendors stationed in front of Concepts.





*Album must be purchased at Concepts for the opportunity to be one of the lucky 300 to meet Big Sean and get it autographed.

WHEN:
Wednesday, August 28th
10:00am – 4:00pm

Album available for purchase at Concepts
5:00pm – 8:00pm – Big Sean meet-and-greet with first 300 in line

WHERE:
Concepts
37 Brattle Street
Cambridge, MA 02138 (Harvard Square)






Big Sean has also recently partnered up with Adidas on the collaboration of a new shoe that will also be available at Concepts beginning that day. View a picture of the shoe below.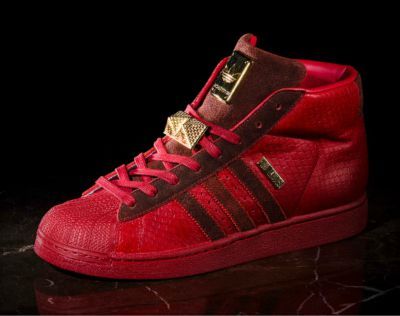 Big Sean's recent NEHH article:
http://bit.ly/1cz5mel

Written by: J-Biggz for NewEnglandHipHop.com

Info Source: S Kai Media for NewEnglandHipHop.com
By admin
23 May 2013 02:11 AM
Tag: Blog
CLINTON SPARKS "GOLD RUSH" SINGLE
[ ft. 2CHAINZ, MACKLEMORE & D.A. ]

In addition to the upcoming 4th installment of his "My Awesome Mixtape" series (Volumes 1-3 below), Grammy-nominated Boston-based DJ, producer, songwriter, radio/television personality & recording artist, Clinton Sparks is also at work on an album entitled "Disco Ball & Chain".

Following "Watch You", the album's up-beat first single featuring Pitbull and House/Electro production duo The Disco Fries, Sparks brings you the album's 2nd leak with "Gold Rush". Clinton brings you an unlikely pairing of emcees on the track with 2Chainz and Macklemore ("Thrift Shop") each offering a verse over his energetic guitar and drum incorporated production. Adding his vocals to the song's catchy hook is singer/songwriter D.A. (originally of Cambridge, MASS), who is a member of indie pop band, Chester French (Star Trak Entertainment/Interscope).




Song: "Gold Rush"
Producer: Clinton Sparks
Featuring: 2Chainz, Macklemore & D.A.
Album: "Disco Ball & Chain" (Coming Soon)
Listen here: http://bit.ly/10NmchW


[ Macklemore x Clinton Sparks ]


Written by: J-Biggz for NewEnglandHipHop.com

Info Source: S Kai Media for NewEnglandHipHop.com
By admin
15 Mar 2010 05:05 PM
Tag: Blog
D Block
(CT) Edition
By admin
11 Mar 2010 10:36 PM
Tag: Blog
MASSPIKE MILES
April 2nd
By admin
10 Mar 2010 03:00 PM
Tag: Blog
Free Album From J The S
Boston, MA rapper J The S just dropped his latest street album titled "Wish You Were Here". The 14 track project includes such features as Jadakiss, Nipsey Hussle, Dre Robinson, Danny McClain, Crooked I, Emilio Rojas, and Speks with production coming from Cory Bold, M-Phazes, Raf Moses, Reality and more. Get your free download of "Wish You Were Here" now at DJ Booth: http://www.djbooth.net/index/mixtapes/entry/j-the-s-wish-you-were-here
By admin
05 Mar 2010 03:09 AM
Tag: Blog
CERTIFIED SAT:
@
By admin
04 Mar 2010 04:47 AM
Tag: Blog
VIP FRIDAYS
@
By admin
02 Mar 2010 02:05 AM
Tag: Blog
Guru From Mass Recovering From Heart Attack
For those who don't know, Guru of Gangstarr suffered a massive heart attack this past weekend in New York City and had to undergo surgery. The surgery which took place March 1st was said to be successful. NEHH would like to wish him a full recovery.


By admin
16 Feb 2010 12:58 AM
Tag: Blog
ALL JOKES ASIDE
(RI)
By admin
11 Feb 2010 12:41 PM
Tag: Blog
PaperBoyz "SHE SEXY" Single
Help push the PaperBoyz (CT) - SHE SEXY SINGLE on your local Radio Station Hot 93.7 (860) 674 - 9307 we need you to call and request and show your support for the PaperBoyz movement! You can also request on website http://www.hot937.com Thank You


CALL AND REQUEST "SHE SEXY" by PAPERBOYZ
(860) 674 9307
By admin
10 Feb 2010 10:50 PM
Tag: Blog
SIMPLY SATURDAYS
@
By admin
09 Feb 2010 11:51 PM
Tag: Blog
New England's Masspike Miles Keeps Momentum
R&B singer Masspike Miles of Rick Ross' Maybach Music Group keeps his momentum going as he nears closer to the release of his highly anticipated debut album 'The Struggle'. This time around he drops the music video for "Love Drunk" featuring Rick Ross which can be seen on Miles' NEHH Video page now: http://www.newenglandhiphop.com/MasspikeMiles/video.php

And just in case you've been sleeping and haven't heard Miles' song "Nasty", that can be heard on his NEHH artist page as well: http://www.newenglandhiphop.com/MasspikeMiles/
By admin
06 Feb 2010 03:05 AM
Tag: Blog
Help
Get involved! Help create awareness and generate support for the patients of St. Jude in their fight against cancer.
http://www.tg.stjude.org/?tngsourcecode=THWAOLDO10&plt=THWAOLDO1028
By admin
01 Feb 2010 06:25 PM
Tag: Blog
HBO ADVANCE SCREENING:(MA)
How to Make it in America

HBO Presents an Exclusive Screening

Tuesday, February 2
8:00pm - 11:00pm

Sounds by Oliver (aka Gucci Vuitton)
By admin
25 Jan 2010 03:34 AM
Tag: Blog
Aquarius GLAM
@
By admin
21 Dec 2009 03:35 PM
Tag: Blog
NEHH MIXTAPE
The NEHH Mixtape is coming soon hosted by Termanology. Some of the hottest songs from across the six states of New England. Stay tuned, more info to follow.
By admin
01 Nov 2009 02:08 PM
Tag: Blog
Rakim in RI
November 16th Providence, RI
By admin
23 Oct 2009 12:53 PM
Tag: Blog
Tynisha Keli (New Bedford, MA/ Atlanta, GA)
Visit Tynisha's NEHH page to listen to her song "Shattered" off of her album "The Chronicles of T.K.".
By admin
06 Oct 2009 12:33 AM
Tag: Blog
J.C.I.T.Y (MA)
"Back To The Future" the concept album by J.C.I.T.Y, dropped October 20th.

"The Back" - Going back to what hip hop use to sound like. East coast, soul samples, boom bom bap beats, early ninety's style songs.
"The Future" - What hip hop is sounding more like today & in the future. Southern style beats, futuristic sounding beats, snares, synths, autotone(tiny bit), commercial.

To hear the first two singles from "The Back" & "The Future" sides of the album visit J.C.I.T.Y's NEHH page.