Click to enlarge

Last update: 12/10/17 23:56:02
Account: Artist Quota

Location: AMERICA NORTH: USA: Massachusetts (MA)
Signed up: 04 Feb 2011 11:52 AM
Members: Amandi Music
Genre: R&B
Influences:
Website: http://www.pollymoremusic.com/

Biography
Boston, MA

With a new wave of talented songwriters stepping up to the forefront as successful recording artists, it is only right that Amandi Music, rises up as the next superstar to shine. Hailing from the city of Boston, Amandi was always surrounded by musical influences during his childhood. "I started singing in church at age 7," recalls Amandi. "Since then, I wanted to expand my musical involvement, so I started singing in talent shows, school plays and around friends and family." The next step for Amandi was to create and share his own music, so at the age of 14, he began writing his own lyrics to various instrumentals. Influenced by artists such as Donnie Hathaway, Mint Condition, Commissioned, Stevie Wonder, Tank, Charlie Wilson, and Ron Banks of the Dramatics, Amandi already had a set of strong models from which he was able to create his own blueprint as he sought an audience for his own music.

And that audience is growing. After being picked by RnBXclusive.com as one of their artists, he released his mix tape of original songs, 23:00. 23:00 penned entirely by Amandi gained attention for its catchy uptempo dance songsand its touching ballads. Along with creating his own work, he has also been making noise with some of the industry's most respected heavyweights. Amandi has brought his pen to sessions with super producer Brian Michael Cox (B. Cox), RL of Next, and SWV (He crafted the SWV remix of Chris Brown's hit "She Ain't You" and is contributing to their reunion album.) In addition he contributed to Trinitee 5:7's 2012 Grammy nominated gospel album. His vocal and writing abilities are also featured on Lisa "Left-Eye" Lopes' posthumous album Eye Legacy. "Block Party," climbed up to number 1 in Japan on iTunes. He also wrote on Left Eye's "The Life" featuring Bobby Valentino, which appeared on the soundtrack for Next Day Air. Crafting great music for himself and others is a passion that drives Amandi.

"I think a lot of people try to recreate the songs of the past. I try to recreate the feelings of what I loved about those songs. I try to make my own melodies that bring out those feelings in people. When I write I want you to feel whatever emotion I am going through. I want it to feel personal. I want you to feel like you are in my life. I'm all about linking up with other artists who are serious and have a love for music. I don't discriminate by any means, so if you're about making moves, then I'm sure we'll cross paths and create something crazy."

His music takes his fans through the highs and loves of love, life, and pain. "The mix tapes are my way of introducing the world to my vocal talents and versatility in songwriting. I also wanted the production on the project to consist of a mix of industry and original tracks. I selected those beats to not only let my audience know that I can smash any track given to me, but to also show that the production teams behind me are just as strong as other well known producers in the game. For me, it's all about creating soulful and meaningful music that relates to the real lives of real people. Seeing the effects of music, from how it makes people smile, cry, or dance, is what captivates me. I want every song I make to contribute to the soundtrack of someone's life. I love the creativity that exists within music and I love being the storyteller."

A lot of listeners are starting to pay attention.As he prepped for his latest project he has been busy. After penning lyrics for SWV's take on Chris Brown's hit "She Ain't You", Amandi was the subject of HHW's "Writer's Block" column for songwriters on the rise. Earlier this year he won his second Artist Of The Year trophy at the Fab Empire's Fab Awards. In addition he was chosen as the 1st R&B Pick Of The Week for JAMN's show spotlighting up and comers, The Launch Pad. Amandi then gave his fans the #CoverUp2, a collection of 10 brand new songs that he wrote, performed and recorded on his own in 3 days. He was also chosen to compete for an opening slot at the 2012 edition of Jamn 94.5's Summer Jam. The concert is one of the marquee events of the summer in New England and the good people at JAMN gave a select few artists a chance to open the show.

With his new work, Amandi brings an upbeat party vibe to his soulful R&B. "I will always have a love for the classics but I wanted to show a different energy. I can do the ballads with my eyes closed. Love songs are what I do. This time I wanted to show a different side and let people know that R&B can rock the party too. This is the joint you play before you make that late night call."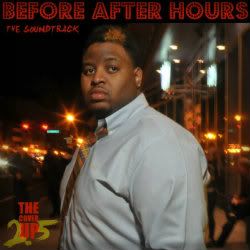 "BEFORE AFTER HOURS"
(the mixtape)
by AMANDI MUSIC
Free Download Link:
http://bit.ly/OfuQQN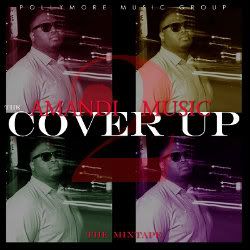 "THE COVER UP 2"
(the mixtape)
by AMANDI
Free Download Link:
http://bit.ly/dXRiz4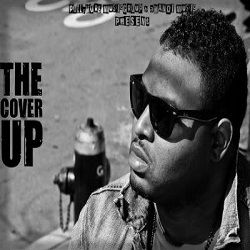 "THE COVER UP"
(the mixtape)
by AMANDI
Free Download Link:
http://bit.ly/wsbSAf




"23:00 (THE PRELUDE)"
(the mixtape)
by AMANDI MUSIC
Free Download Links:
http://bit.ly/9ShMu8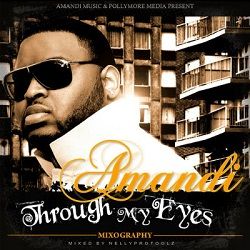 "THROUGH MY EYES"
(the mixtape)
by AMANDI MUSIC
Free Download Link:
http://bit.ly/3RM8LP
| | |
| --- | --- |
| | |
| | |
| --- | --- |
| | |
Would you like to review?
Join
newenglandhiphop.com
for a free account, or
Login
if you are already a member.
Current Friends (0)
You do not have any Friends.