Click to enlarge

Last update: 05/18/13 20:10:31
Account: Artist Quota

Location: AMERICA NORTH: USA: Massachusetts (MA)
Signed up: 31 May 2011 02:25 PM
Members: Paseo
Genre: Hip-Hop
Influences:
Website: http://on.fb.me/yxszq1

Biography
Boston, MA

Born and raised in Boston mass. PASEo began his music journey at the mere age of 9, at the same time he took to the streets to earn himself a quick dollar. While all the average kids were away at summer camp or after school programs he (PASEo) would find himself at the local gas station pumping gas for money or the super market. By the age of 15 Pase jumped in the game head first already on probation a year long for robbery, so a troubled youth is to say the least.. Even though the temptations of the streets kept calling him he stayed perfecting his craft by recording his own work in his room writing shoe boxes of lyrics. It wasn't til 2002 he he got serious hooking up with then Ryan Leslie a young Harvard grad who we all know today. PASEo followed his guide and studied his work ethnic, he then cut 3 records with R les. 2005 came the split of his situation wit Ryan and they parted ways, late 2005 pase relocates to the south to broaden his career and for family issues there is where he succumb to a more southern feel with hard beats and catchy hooks. (Expect to hear a lot of energy with the ability and delivery to change with the beat). 2008 comes rolling around he makes an come back dropping his full length studio album Da "OVAKIL" album, now targeting his hometown he dropped "AMERICA'S DOPE BOYS" mix-tape with Black Kennedy with the following release for his mix-tape "BACk ONDA TOWN" ...With a underground catalog of over 500 songs, 65 feats and 133 videos/songs on his youtube, your sure to find something your flavor. If your a true fan/supporter make sure u click like and follow him on his journey to the top..Thanks for all the love!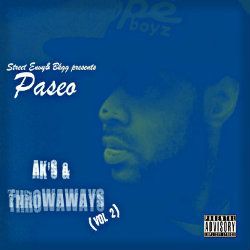 "AK'S N THROWAWAYS Pt. 2"
(the mixtape)
by PASEO
Free Download Link:
http://bit.ly/sLa3Br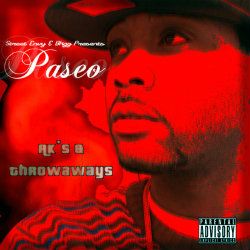 "AK'S N THROWAWAYS"
(the mixtape)
by PASEO
Free Download Link:
http://bit.ly/jdb0o0




"AMERICA'S DOPE BOYZ Pt. 2"
(the compilation)
by PASEO & OTHERS
[Hosted by DJ S.R.S]
Free Download Link:
http://bit.ly/ooh8oR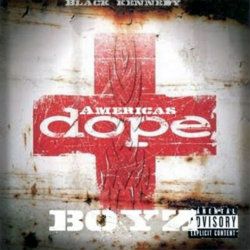 "AMERICA'S DOPE BOYZ"
(the mixtape)
by PASEO & SNUB
[Hosted by HOLLYWOOD ZAY]
Free Download Link:
http://bit.ly/l2sBfw
Posted: (0)
No reviews yet - be the first to post one!
Would you like to review?
Join
newenglandhiphop.com
for a free account, or
Login
if you are already a member.
Current Friends (0)
You do not have any Friends.