Biography
Boston, MA

Born and raised in Boston, RydaThaSurgeon (Artist/songwriter) has worked with artists such as Millyz, Supastar Lt, Teddy D and more. Also in his credits are up & coming video directors such as Sevone Films & SPRSD, along with radio stations such as 88.9, FullyFocus Radio,The Sayjin Tyler Show and TrapHouse Radio. RydaThaSurgeon has various mixtapes available, his popular one being "ER:HipHop Edition" which was hosted by New Yorks own Dj Delz (The Sneaker Addict). The Mixtape "ER:HipHip Edition" did 3000+ listens and downloads. RydaThaSurgeon has opened up for various mainstream artist such as Juelz Santana, Jae Millz, and Jr. Writer.

In 2011 RydaThaSurgeon Joined ATM Records (@ATM_Records) along with up & coming artists LT Tha Jett, Miles, Diesel Maze, Apollo B. Ex and Omavi. With the growth of the record label and rapid support, Rydathasurgeon is in the right path of success.

There has been many obstacles that this young man has faced, from being shot, to his father serving seven years in prison. RydaThaSurgeon has used music to heal his pain and to tell his story. A quote that he lives by is "my failure is my motivation" he is determined to prove to himself and his non-Believers that dreams do and will come true. RydaThaSurgeon's confidence, heart, and drive is a clear indication of how far he wants to go. Not only in music but in life.

"I just want to Thank everyone who helped me get this far and pushes me to get further. That's a thank you to the Man behind my graphics (James Wells), to the lady behind my images (JLew Photos), to my family that show their support daily, and to the people that take time out of their days to inquire about RydaThaSurgeon. Thank You, and please continue to do so".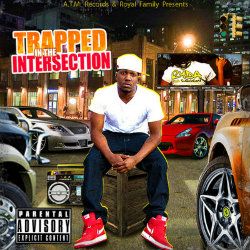 "TRAPPED IN THE INTERSECTION"
(the mixtape)
by RYDA THA SURGEON
Free Download Link:
http://bit.ly/QIB7Cj




"FRESH OFF THE ER"
(the mixtape)
by RYDATHESURGEON
Free Download Link:
http://bit.ly/OWkUa3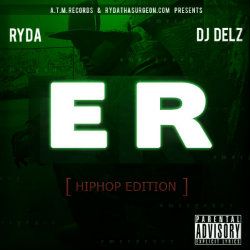 "ER: HIPHOP EDITION"
(the mixtape)
by RYDATHESURGEON
Free Download Link:
http://bit.ly/Hylay2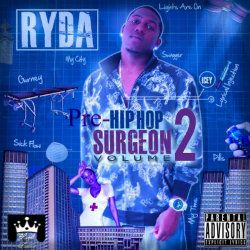 "PRE-HIPHOP SURGEON VOL. 2"
(the mixtape)
by RYDATHESURGEON
Free Download Link:
http://bit.ly/oAti4q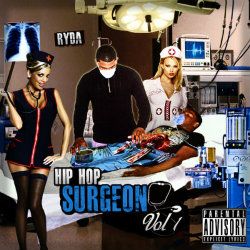 "PRE-HIPHOP SURGEON VOL. 1"
(the mixtape)
by RYDA
Free Download Link:
http://bit.ly/oYhI22
Posted: (14)
By MachineMechanic (unregistered) 02 Jan 2013 05:17 PM Reply

your music is so awesome, how do i get my hands on your new album dude
By RydaThaSurgeon Promo (unregistered) 09 Sep 2012 09:16 AM Reply

VOTE FOR RYDATHASURGEON IN ROUND 2 XXL (MAGAZINE)CORONA BATTLE OF THE SINGLES CHALLENGE

http://www.xxlbattle.com/battles/10-sep-06-ryda-tha-surgeon-vs-just-jah
By John Houston (unregistered) 27 Aug 2012 10:56 PM Reply

You a bad **** mufucka RYDA and I am still waiting on my tshirt LMAO keep grindin homeboy you know you got a fan with me homie..1
By Steve 508 (unregistered) 20 Aug 2012 08:42 AM Reply

Step your video game up anyone can do songs no hate just facts
By RydaThaSurgeon Promo (unregistered) 16 Aug 2012 09:11 AM Reply

RydaThaSurgeon is 1 out of 16 artists that are participating in the XXL Corona Battle Of The Singles Challenge #CLICKandVOTE
http://www.xxlbattle.com/battles/1-aug-15-ryda-tha-surgeon-vs-double
| | |
| --- | --- |
| | love the art work mr keep the flow pa |
| | |
| --- | --- |
| | Featured artist today ...... i like |
| | |
| --- | --- |
| | By dave indo (unregistered) 29 Jul 2012 02:28 PM Reply |
By Jay F (unregistered) 28 Jul 2012 09:26 PM Reply

I would love to do a song with u email me at jayfigure40@gmail.com
By Teddy D (unregistered) 18 Oct 2010 03:41 PM Reply

Def the future of hip hop keep it up Ryda i see you dont let know one kill your dream only you can stop you.
your music is hott... i love listening to your music keep ddoing your thing imma be behind you all the way i know your going to just blow up one day and you deserve to; as i see how much time and effort you put into creating music or should i say history its well worth it dont stop doing what you do it WILL pay off.
-LadyRyda
FLOOD IT OOOOOUUUUTTTTT BABY
KEEP DOING YOUR THING AND BE SURE TO FOLLOW ME ON TWITTER @FLOODEDOUT
Would you like to review?
Join
newenglandhiphop.com
for a free account, or
Login
if you are already a member.
Current Friends (0)
You do not have any Friends.