REMEMBERING MAGNUS JOHNSTONE: A PIONEER
[ LECCO'S LEMMA ]

Magnus Johnstone was an influential piece of the Boston Hip Hop scene's early stages. In 1985, he started the first all-rap radio program called Lecco's Lemma at MIT's WMBR 88.1, which ran through the late 80's, later moving to Boston College's WZBC 90.3. He will forever be known as the first person in Boston to truly give local artists a chance to be heard regularly on the radio, playing their demos and even featuring them in-studio live on the air. MC Keithy E later known as the late great Guru of Gangstarr, Ray Dog aka Benzino & Emo E aka Twice Thou who were members of the Almighty RSO, TDS Mob, Top Choice Clique, MC Spice, Big Chuck, Rusti Pendleton formerly Rusti the Toe Jammer, Edo G who was then known as Edo Rock of the F.T.I. Crew, beatboxer A-Train, Choice MC, Express, Disco P & The Fresh MC, beatboxer DMX, MC Fantasy, Bodyrock (Chuck & Emo E), Roxbury Crush Crew (RCC), DJ Koo Koo, Popeye & Spinach, Coolie J, Magic D, TYPE 4, The Tuff Crew, Killer DJ and MC Capers are just some of the many 1st generation Boston artists whom Magnus gave the chance to be heard. At the time Lecco's Lemma was an immediate success among Hip Hop fans and Boston artists who were hungry to be known.

After a hiatus from radio in which he focused on painting and some serious personal health problems, Magnus returned to the airwaves in the late 90's on WZBC and WMBR as well as the more recent, "The Matrix" on WERU 89.9 based in Maine where he had relocated to. Entirely too soon, Magnus Johnstone passed away on February 22nd, but his life and contributions to the Boston Hip Hop scene will forever be remembered.



Here are a few quotes from artists influenced by Magnus:



"He was Boston HIPHOP. Without his involvement we would not have had the outlet that we did to reach the masses with our music. Thank you Magnus u will be missed."

- Edo. G (Boston legend and member of the F.T.I. Crew)
"Magnus was one of the first people to ever play my music on the radio. He gave a lot of people, including myself, inspiration to make music. A great man of diversity, he cared about people outside of the music and wanted to see everyone do well in life. This is a great loss for the Boston Hip Hop scene. R.I.P. Magnus."

- A-Train (beatboxer of F.T.I. Crew)
"Well, a local hip hop legend lost! I will never forget Magnus. Finding the "Lecco's Lemma" radio station on the dial and meeting Magnus Johnstone was a life changer for me. He gave me the outlet for my music to be heard all over Boston. He also built my character up, he also brought so many local artists together. I met so many great people from that show that are still very close to me to this day! Hip Hop was just so cutting edge and fresh at that time period. There was just a feeling in the air. The Lecco's Lemma show just really brought that out. I will really miss Magnus, he was an inspiration to all of us from the golden age of hip hop."

- DJ Koo Koo
"I think besides everything personally he meant to me, what strikes me most is the idea of a "Lecco's List", similar to the ending of "Schindler's List", when we see all the survivors and descendants and whole families that would not now exist if it weren't for one man. I feel much the same about Magnus and what he did for the emerging hip-hop scene here in Boston. There are people who have become lifelong friends and successful artists, all sparked by initially catching Magnus on the radio, and catching a glimpse of the fact that we early hip-hop fans were not alone, but were part of a growing family. I still have lifelong friendships with people that I likely would not have known if not for Magnus and his little show at the end of the dial. I think it was especially important out in the suburbs where DJ KooKoo and I were, when we'd be the only people around that were into hip-hop, and had to seek out like-minded individuals. Magnus made us all believe in a bigger world."

- Matt Reyes (of TYPE 4)
On Sunday March 10th from 10pm to 11pm on WERU there will be a send-off show for "The Matrix" honoring Magnus Johnstone's life.
Listen live Sunday March 10th from 10pm to 11pm: http://bit.ly/16hs3Oy
Hear this vintage clip from a Lecco's Lemma show with Magnus interviewing Keithy E
(later known as Guru of Gangstarr)
and Mikey Dee circa 1986.
Hear the interview clip now:
Watch a video interview with Magnus here:
http://bit.ly/WBa9EL
Written by: J-Biggz for NewEnglandHipHop.com
Attachments

[ SOME OLD LECCO'S LEMMA TAPES ]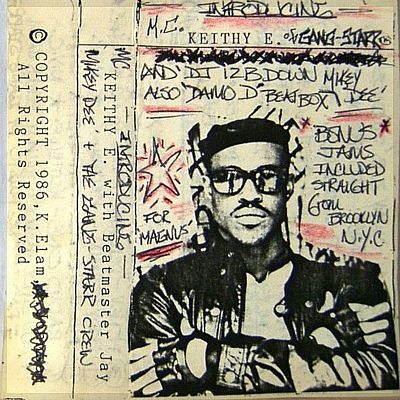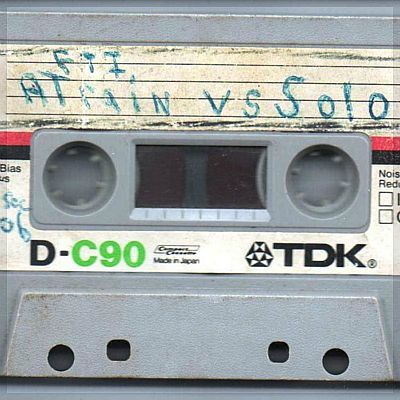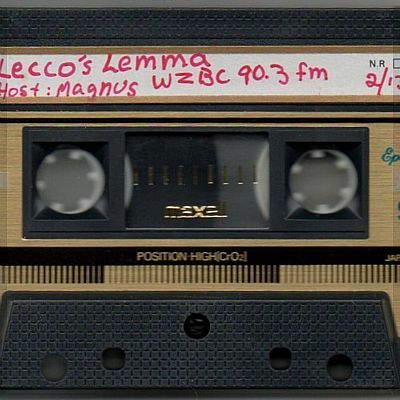 ...........................................................................................................................................................................





"BOLD CREATIVITY"
(video interview)
w/ MAGNUS JOHNSTONE
[Directed by Elliot Barnes]
http://bit.ly/WBa9EL
...........................................................................................................................................................................




[ Magnus pictured center w/ many of Boston Hip Hop's 1st generation ]


Magnus' Website:
http://www.magnusjohnstone.com/

Follow NEHH On Twitter:
http://twitter.com/#!/NEHH

NEHH's Facebook Fan Page:
http://on.fb.me/Tvw5iA

We Are New England Facebook:
http://www.facebook.com/groups/wearenewengland/



By Chas McCann (unregistered)

15 Mar 2013 08:47 AM

Reply

A Dear Friend.
A much-missed brother.
A true Artist.
A wonderful human being.

Chas McCann
Would you like to review?
Join
newenglandhiphop.com
for a free account, or
Login
if you are already a member.